We kindly invite you to join our organised tour to National Library of Russia
Tour will take place September (before Social Event) 11th on September at 18.30
Address: 165 Moskovsky prospect
New Building of National Library of Russia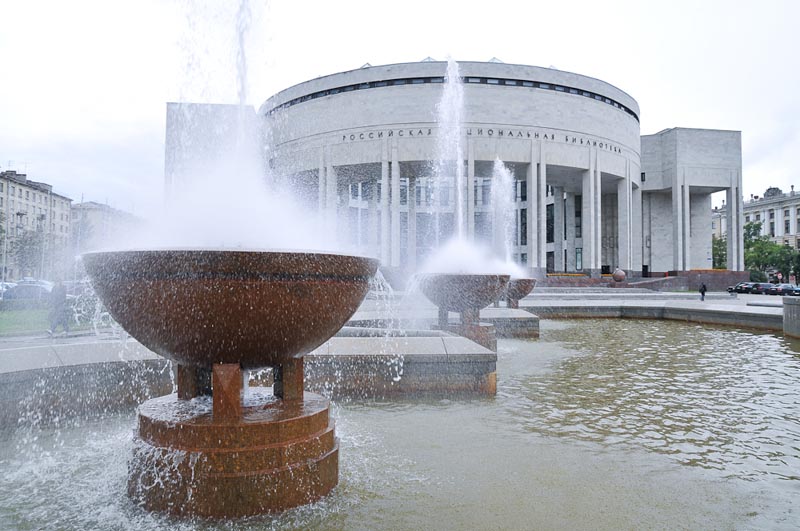 Opening of the first stage of the New Building at 165 Moskovsky prospect became a significant landmarkmin the development of the National Library of Russia. Inauguration of the building took place on April 12, 2003 in the presence of the President of the Russian Federation V.V. Putin. The New Building of the Library designed by V. N. Scherbin and L. K. Varshavskaya is one of the largest modern library buildings in Europe. Its size exceeds 100 000 square meters. Its opening allowed the Library to improve storage conditions and reader service.
The New Building on the Moskovsky Prospect includes the current collection and is equipped with uptodate information technologies. It has become the mainsite for providing services for the majority of readers.
There were three basic goals that the Library always had:
- to collect books and manuscripts, or "precious intellectual capital";
- to store, describe and study collected written records;
- to provide this accumulated wealth free-of-charge "for public general use" by anyone who needed it.
Nowadays the Library follows these goals to the full extent, as do other great world libraries of the 21th century, by providing access to its rich collections, modern facilities, and a range of current and traditional information sources for users. The Library is a member of many international professional organizations and participates in many important international projects. While continuing the traditions, set by previous generations of its founders, the Library is actively participating in the formation of the new information society.